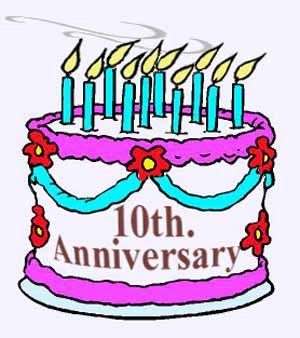 Kijoma was formed in 2000 as a West Sussex based technology solution provider. To this date it has remained based in West Sussex but provides broadband solutions to many other counties as well!

As part of our 10th anniversary we are looking to reward our many loyal customers and create some unmissable deals for those "yet to be" customers in some of our most established service areas.

10 years have clearly affected the boss's head along with the celebratory drink. We can now announce a deal for those wishing to sign up in the following areas of West Sussex :-

East Marden, North Marden, Up Marden, Chilgrove , Sutton, Bignor, Barlavington, Plaistow

Subject to a successful free survey and availability a standard installation in these areas will cost a mere £10 !! for orders placed between June 1st and before the end of July . That is a massive saving over our standard rate and one not to miss.

Service level can be any from our Upgraded server list below and would be subject to a 24 month contract.